Best Embedded, VLSI training in Bangalore - Vector Institute Bangalore - Bangalore
Monday, 23 January 2012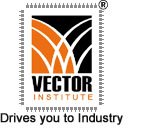 Item details
City:
Bangalore, Karnataka
Contacts

Vector

8762456789
Item description
Vector Institute Bangalore - VECTOR Institute, Bangalore is the first ISO 9001:2008 certified Embedded and VLSI Training Institute in India
VECTOR Institute Bangalore has emerged as the pioneer training center for Embedded and VLSI systems education in Hyderabad, India. We have the distinction of being the first ISO 9001:2008 certified Embedded and VLSI Training Institute in India. We conduct an all-India Entrance Examination for admission into our world-class Embedded Systems courses in Bangalore. VECTOR Institute - bangalore is different to other Embedded Institutes, in terms of its real-time and project based curriculum, industry-specific course content, state-of-art infrastructure, and complete Embedded placement guidance. The training we offer in Bangalore for Embedded Programming is highly application oriented.
The Directors and the Faculty members of VECTOR Institute are professionals with unsurpassable passion for training in Embedded & VLSI Technologies. VECTOR Institute's Faculty members are trainers to the core, who bring real-time exposure and experience to the classroom.
The Directors and Faculty members bring to VECTOR Institute their rich industrial experience that includes development, training and recruitment, and real-time experience on Embedded projects and products with fortune 500 companies like Daimler Chrysler, General Motors, and Ford.
Our Directors also had the privilege to work with DRDL (Defense Research & Development Laboratory), India's pioneer scientific organization. At DRDL, they were developing projects and high precision products, by utilizing the latest cutting edge technologies.