ETL DataStage online training by experienced trainers @MINDMAJIX - Bangalore
Monday, 21 October 2013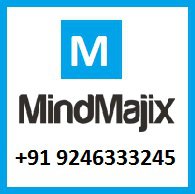 Item details
City:
Bangalore, Karnataka
Contacts

Manikanta
Item description
course content for datastage online training and class room training
Data Warehouse Basics
An introduction to Data Warehousing
Purpose of Data Warehouse
Data Warehouse Architecture
Operational Data Store
OLTP Vs Warehouse Applications
Data Marts
Data marts Vs Data Warehouses
Data Warehouse Life cycle.
DATA MODELING
Introduction to Data Modeling
Entity Relationship model (E-R model
Data Modeling for Data Warehouse, Normalization process
Dimensions and fact tables
Star Schema and Snowflake Schemas.
ETL Design process
Introduction to Extraction, Transformation & Loading
Types of ETL Tools
Key tools in the market.
Data stage Administrator
Data stage project Administration
Editing projects and Adding Projects
Deleting projects Cleansing up project files
Environmental Variables
Environment management
Auto purging
Runtime Column Propagation(RCP
Add checkpoints for sequencer
NLS configuration
Generated OSH (Orchestra Engine
System formats like data, timestamp
Projects protect - Version details.
Data stage Derector
Introduction to Data stage Director
etc..