TIBCO AMX Policy Director online training by experienced trainers @MINDMAJIX - Bangalore
Monday, 21 October 2013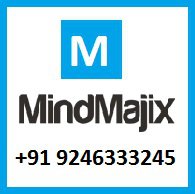 Item details
City:
Bangalore, Karnataka
Contacts

Manikanta
Item description
Unit 1 lntroducing TlBCO Active Matrix Policy Director
Introducing TIBCO ActiveMatrixPolicy Director
TIBCO Web Messaging: Reduced Latency
Core Components.
Distribution Engine.
Policy Agents
Installation and Configuration
Startup and Verification.
Using Proxy Agent for External Services.
Registering an External Service
Proxy Application
Testing A Proxy Service
Unit 2 Defining Policies
Understanding Obiect Groups
Defining an Obiect Group
Comleting an Obiect Group Definition
Policy: Definition Policy Templates
Steps to Define a Policy
Logging Policy
Install: Logging Applications
Creating a Logging Policy
Viewlog Utility
Unit 3 Authentication Policies
Securing Message Exchanges
etc..