Ocean Care Forwarders, One of the Top Shipping Companies - Bangalore
Monday, 4 July 2016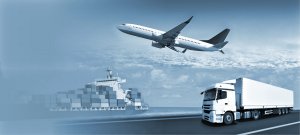 Item details
City:
Bangalore, Karnataka
Contacts

Oceaancaare

91 96 864 04080
Item description
Ocean Care Forwarders is reputed as a leading company which fulfills the logistic requirements of all the large multinational companies and other firms which are situated in India and abroad. The small company never compromises with the good quality of the service. It always pays attention to provide high quality services to all its clients.
As a proven leader among the top shipping companies, Ocean Care Forwarders offers logistic services and transports under a single roof. The company offers all import export related activities within a reasonable and fair price. As a reliable and dedicated professional agency, Ocean Care Forwarders have built a large network with multiple major clients within a brief period.
Apart from packaging and shipping, the famous company also provides its customer with good quality relocation services. The well qualified and hard working team members cater to all the needs of the clients with utmost care and dedication.