SCADA, DCS, and PLC (Control System) Training and Placement by MindsMapped - Bangalore
Thursday, 4 August 2016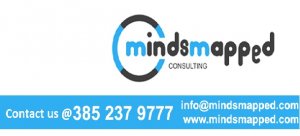 Item details
City:
Bangalore, Karnataka
Contacts

Monica

+1 4356101777
Item description
SCADA, DCS, and PLC (Control System) Training and Placement by MindsMapped
MindsMapped is a globally recognized DCS, SCADA and PLC programming training provider. MindsMapped provides instructor-led online DCS, SCADA and PLC programming training to people who are seeking to build a career in control system or professionals who want to horn their DCS, SCADA or PLC programming skills. This training program is commenced from the basics so that fresh college graduate can easily understand all the concepts. After completion of the training program, you can easily crack any DCS, SCADA and PLC programming. You can also pass any of the related professional certification exam.
Key Benefits of MindsMapped Training:
•Highly experienced instructors teach you in a way that is easy to follow and easy to understand.
•This job oriented training program is designed to provide you real-time project experiences
•Every student is provided access to our knowledge base, which include study materials, assignments, ebooks, etc.
•Mock interviews are conducted by instructors to ensure that you are interview ready at the end of the training program
•Instructors also help you to create highly engaging resume
•Instructors will ensure that you are ready to appear and pass job interviews after completion of this training program.
•You get access to DCS, SCADA and PLC programming knowledge base for a year.
•Demo class is available for free.
For detailed knowledge about this online training, you can visit at httpmindsmapped.com/industrial-automation-training-online.html. You can contact us on info@mindsmapped.com or call us on +1 (435) 610-1777 / (385) 237-9777.