Reduce Your Work Load by Outsourcing Projects To My Passion Business Solutions - Bangalore
Thursday, 2 November 2017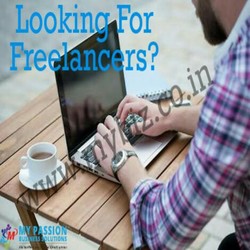 Item details
City:
Bangalore, Karnataka
Contacts

Nandhu

8892787339
Item description
"In today's competitive environment, global outsourcing aids business organizations to maintain time and also assist to compete effectively. Outsourcing gives your business the economic and strategic benefit. MPBS, is a three year old digital marketing company providing smart and effective ways that can aid in your business success. Our team of qualified professional are expertise in different niches. We can aid you in saving effort and time in an effective manner. We have worked for several renowned business projects that include NGO Form Filling project, Data Entry for some business, Linkedin Accounts Creation and Profile Connection projects etc. You will be benefitted with
• Time and effort
• Efficient and effective business marketing techniques
• Gaining enough Traffic to your website
• Generates Potential leads and customers on time
We are good at the following project Human resources. Non voice, Technical and Non-technical projects etc. Register with us immediately to get immense benefits"