Aristolite Interiors - Bangalore
Tuesday, 26 December 2017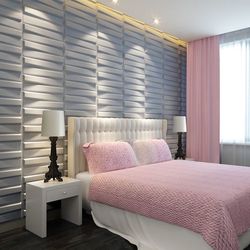 Item details
City:
Bangalore, Karnataka
Contacts

shoaib

8310628818
Item description
We're here to provide beauty and opulence In current, classical and contemporary interiors for both residential and commercial projects. We use only the best quality in choosing materials and our designs are always second to none in quality and esthetics. We hope to pleasantly stun and impress your house guests and clientele. Our style: unique yet timeless.
We cherish our custom works and we will walk you through the process from your design ideas to choice in materials. We will collaborate your ideas into an actual finished product which is intensely satisfying! We are very much part of the up-cycling movement and use reclaimed and salvaged materials whenever possible.
We provide a range of interior design services ranging from designing and issuing working drawings, project management, selection and sourcing of furnishings and finishes, and styling of your home. As an accredited interior designer with many years of experience.
Specialties: CADD, space-planning, retail, residential design, corporate design, Interior design, finish selection, coordination, programming, project management, furniture specification, scheduling, budgets, and tender documentation.