Restaurants in Airport Road order online via Justeat - Bangalore
Thursday, 10 January 2013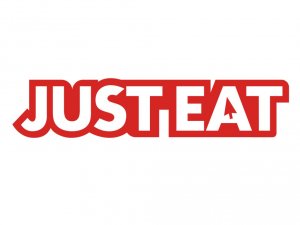 Item details
City:
Bangalore, Karnataka
Contacts

Justeat

080660000600
Item description
Just Eat!
We don't want you to sweat in the kitchen, when all you really need to do is Just Eat! Here we are, trying to ease your lives by assisting you with booking a table online or ordering food online on our website.
We know a hungry U can turn a angry U, So here we are, helping you find the right restaurants, cafes, and bistros in the city, to order your food online. The world is already taking on a high blood pressure toll; so here we are, soothing your hearts enroute pampering your rumbling bellies!
We give you over a 2000 restaurants to order your food online from or book a table in. Over 52 cuisines are waiting to cuddle your taste buds, and more than 2 lakh dishes that vow to ensnare your senses...
So far, we have managed to wage a war against hunger effectively in Bangalore, Delhi and Mumbai.
We now have our eyes set on conquering all the hungry souls of Bhopal, Kolkata, Chandigarh, Goa, Indore, Hyderabad, Jaipur...(well, you know how many cities there are in India)!
Just Eat offer you more than 100 restaurants in Bangalore. Which included variety of cusines that include Chinese, Italian (pizza, pasta etc), Andhra, Thai, North Indian, South Indian, Panjabi etc? Just Eat covers the whole of Bangalore connecting the network around Koramangala, Airport road, Indiranagra, Electronic city, JP Nagar, Jayanagar, BTM, Thippasandra, MG road, etc
A few of our restaurants-
Aaranya, Abhiruchi Hotel, Adaa, Adupadi Kitchens Of Chettinad, Aioli Smoke House, Aishwarya Palace, Akshaya, Akshaya Deluxe, Akshaya Sagar, Ali Baba Cafe, Aloro (Crowne plaza), Aloro , Ammis Biryani, An Elegant Elephant, Andan, Andhra House, Angeethi, Annapurna, Anu Andhra Style Family Restaurant, Anupama, Anupam`s Coast 2 Coast, MG Road, Aquarium, Archana Comforts, Aromas of China, Aromas of China, Eva MallAromas Of SouthAroyAsian Trails, Ateal, Athithi Bar, Athithi Dining, Atithya Food Line.
Hungry? All you have to do is login to www.juseat.com and order. We are there just few minutes away.