Call 09999299994 GPS Tracking System, Vehicle gps tracker devices in india - Bangalore
Tuesday, 21 July 2015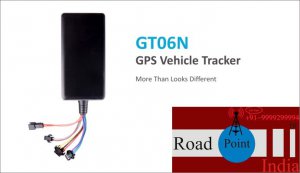 Item details
City:
Bangalore, Karnataka
Contacts

Rajan Chadha

09999299994
Item description
Call 09999299994 Road Point India providing the best vehicle gps tracking devices in Supplier GPS Tracking System in Uttar Pradesh, We-Track2 GPS Tracking System in Bihar, Wetrack2 GPS Vehicle Tracking System in delhi, We-Track 2 GPS Tracker System in chennai, WeTrack 2 GPS Tracker devices in Jharkhand, We-Track 2 GPS Tracker System Devices in Tamil Nadu, WeTrack 2 GPS Vehicle Tracking System Devices in Bangalore, We-Track 2 Supplier GPS Tracker System in Haryana, WeTrack 2 Dealer GPS Tracker System in Karnataka, We-Track 2 Distributor GPS Tracker System in Punjab, We-Track 2 Wholesale GPS Tracker System in Jaipur, We-Track 2 Wholesale GPS Vehicle Tracker System in Bhopal, WeTrack2 gps in Indore, Wholesale Supplier GPS Tracking Devices in Himanchal Pradesh
Specification:
The multifunctional GPS Vehicle Tracker GT06N is the best-seller among Concox's products. Being the best-seller in Concox's products, GT06N more than looks different but has many special functions appealing to customers. GT06N is a mini and original GPS car and truck tracker with internal battery. It can be installed in the shelters on cars or trucks.

Main functions

1. Tele-cut off (petrol / electricity) function
You can track your vehicles through sending messages on the platform in the case of its being stolen.

2. Geo-fence function
It is unnecessary to worry about your car being stolen and cannot being back because when your car is moved out of the Geo-fence the alarm will start and you can track your car through the platforms.

3. SOS alarm
You can alert your alarm in the case of your being robbed or other dangerous ones.


Weight96g
Dimensions90 (L)×52 (W)×15 (H)mm
Working voltage/current9-36VDC/90mA
Operating temperature-25℃- 60℃
Operating humidity5% to 95% non-condensing
LED indicatorThree LED indicator: GPS-blue, GSM-green, Power-red
GSM850/ 900/ 1800/ 1900 MHz
GPRSClass12, TCP/ IP build in GSM Module
GPSMT3326
GSM antennaBuilt-in quad band
GPS antennaBuilt-in GPS high gain ceramics patch antenna.
GPS Channels20
Tracking sensitivity-159dBm
Acquisition sensitivity-144dBm
Locating time costHot start: <2 sec(open sky)
Warm start: <15 sec
Cold start: <38 sec(open sky)
Battery3.7VDC/450mAh
Monitoring range5M
CertificationsE - Mark, CE

Warranty

1. All products have been strictly Quality Checked in house before packing.
2. All products have been well packed before shipping.
3. One year warranty is provided for all models. We will bear maintenance cost during warranty.

Delivery

1. Sample and mini order will be delivered within 2-3 working days after the receipt of payment.
2. For order over 500pcs or customized order, lead time will be 4-6 weeks after the receipt of payment. Please contact our sales to make sure the current inventory.