Direct Admission in Aircraft Maintenance Engineering (AME) colleges in Bangalore - Bangalore
Tuesday, 14 June 2011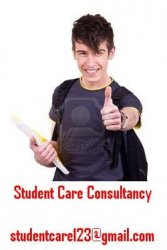 Item details
City:
Bangalore, Karnataka
Contacts

studet care

08123331970
Item description
Contact us for admission for A.M.E Aircraft Maintenance Engineering course in top colleges in Bangalore.There is a huge scope inthis emerging field.Book your seat today without donation and discounted Fees.
Contact us- 08123331970 Email- studentcare123@gmail.com
Aeronautical Engineering Aviation Engineering is one of the most popular courses in engineering. There are several institutes which offer aeronautical engineering courses in India. Candidates who successfully qualify all the eligibility criteria get a chance to pursue their higher studies in these institutes. Career training in aeronautical engineering can get you your dream job in a prestigious organization. Eligibility Criteria for Aeronautical Engineering CoursesIn order to pursue a B.E. or B.Tech Course in Aeronautical Engineering, one needs to qualify the higher secondary examination with Physics, Chemistry and Mathematics as compulsory subjects along with a good aggregate minimum 50 & percentage.
Scope in India In India aeronautical engineers are mostly employed by ISRO Indian Space Research Organization and the Defense Ministry. One can also look for jobs available with the Civil Aviation Department, National Aeronautical Laboratory, Defense Research and Development Laboratories DRDO and Hindustan Aeronautics Limited HAL .
Scope Abroad A lot of job opportunities for aeronautical engineers are also available in the countries like United States of America, France, UK and Germany. Therefore, aeronautical or aviation engineers from India as well as from all other parts of the world flock to these countries. A good percentage of Indians constitute the work force of engineers and technical professionals in NASA.