Aaa earth movers and rock breacking contractors - Bangalore
Sunday, 17 July 2011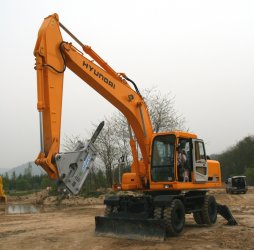 Item details
City:
Bangalore, Karnataka
Contacts

mhn.ramesh

91 9448265865
Item description
Dear sir/madam,

mhn groups is a leading player in different works mentioned
below having work units in bangalore since 1990. We are
manufacturing, doing wide range of products, works in the
field of construction industry. We give the services across
the india. Services available at mhn groups as follows*
natural stones
stone designs
road contractors
layout formation
land developers
landscaping
architects
builders
civil engineers
civil contractors
industrial contractors
ugd contractors
earth movers
rock breackers
rain water harvesting
building material suppliers. Contact at;

mhn group. 7, mhn nilayam, hanumagirinagara,
padmanabha nagar extn,
banglore-560061,

phone no: +91-80-26390314 / 26391888,
mobile no: (0) 9448265865/9448523863

e-mail id:

mhngroups@gmail. Com

visit us at:

www. Civilcontractor. In
www. Mhnstonesanddesigns. Com,
www. Stonedesigns. In,
www. Aaastones. In. Services & construction products available at mhn groups

only one stop place for all your construction requirements since 1990

mhn groups are the leading construction company for taking various
projects in the construction since 1990. We are as consultants, contractors, manufacturers, import & exporters of natural stones, stone designs, builders & civil contractors, land developers, layout formators, landscaping contractors, real estate promoters, road contractors, earth movers & rock breacking contractors, building material manufacturers & suppliers. We are taking any projects all over india on turnkey basis. We have own infrastructure like machinery, man power and required quarries. We are providing detailed product listing as follows. Builders & civil contractors:-

mhn groups taking all construction works like
individual houses,
apartments,
commercial projects,
industrial projects,
bridges,
canals,
lake developments,
park developments,
landscaping projects,
temple projects,
high way road projects and more. Natural stones & stone designs:-

mhn groups have own quarries for natural stones. We have own units for making stone designs for any type of requirement. We are taking all projects like manufacture and supply, fixing including civil works. We have all types of indian natural stones like
sira stones,
sadara halli stones,
koira stones,
sand stones,
slate stones,
mica stones,
mandana stones,
quartz stones,
stacking stones,
black colour stones,
grey colour stones,
yellow colour stones,
red colour stones,
pink colour stones,
forest stones and many more. We have stone designs like
stone cladding,
stone paving,
stone coping,
amphi theaters,
stone structures,
stone carvings,
stone balls,
stone pears,
rough stones,
hand dressed stones,
kerb stones,
stone poles,
fountains,
murals,
cobbles,
pebbles,
animal and god statues,
stone pargolas,
polished granites,
flamed granites,
anitque finished granites,
marblesand more. Land developers & layout formators:-

mhn groups are the specilized firm for developing residential and industrial layouts. We are developing all layouts on contract and joint venture basis. We develop agriculture lands to residential sites with all types of modern
facilities like
concrete roads ,
asphalted roads,
concrete drainages,
stone slab drainages,
sanitary lines,
water lines,
parks,
swimming pools,
club houses,
overall compond wall,
foot paths,
stp plants,
trees,
constructing overhead tankand more. Landscaping contractors:-

mhn groups are taking both hard landscape and soft land scape. We are developing total projects includes civil works, granites works, stone works, plumbing works, plantation works, fabrication works and more. We have vast experience for taking care of plants, grass and its growing. Earth movers & rock breackers:-

mhn group having own machinery like jcb, hitachi, heavy trucks, rock breackers, compressors. We are taking rock breacking contract like manual breacking, machine breacking, using chemical for breacking in critical areas, power blasting, borewell drilling breacking. We are taking earth works like lifting of earth and filling earth with proper compaction by road roller or vibrating roller. Rain wate harvesting:-

mhn groups can take all types of rain water harvesting projects like residential rian water harvesting, industrial rain water harvesting, commercial industrial rain water harvesting projects any where in india. We are in rain water harvesting consultants, rain water harvesting contractors, rain water harvesting architects. In the present scenario management and distribution of water has become centralized. People depend on government system, which has resulted in disruption of community participation in water management and collapse of traditional water harvesting system. As the water crisis continues to become severe, there is a dire need of reform in water management system and revival of traditional systems. Scientific and technological studies needs to be carried out to assess present status so as to suggest suitable mitigative measures for the revival to traditional system/wisdom. Revival process should necessarily be backed by people's initiative and active public participation. Living creatures of the universe are made of five basic elements, viz. , earth, water, fire, air and sky, obviously, water is one of the most important elements and no creature can survive without it. Despite having a great regard for water, we seem to have failed to address this sector seriously. Human being could not save and conserve water and it sources, probably because of its availability in abundance. But this irresponsible attitude resulted in deterioration of water bodies with respect to quantity and quality both. Now, situation has arrived when even a single drop of water matters. However. " better late than never", we have not realized the seriousness of this issue and initiated efforts to overcome those problems. Building material suppliers & manufacturers:-

mhn group manufacturing supplying all types of construction materials. We are taking supply projects in and around bangalore. We have
table mould bricks,
wire cut bricks,
brick bat(churiki
aggregates like 40mm-20mm-12mm-6mm and dust,
soling stones,
size stones,
boulders,
wet mix for roads,
dry mix for roads,
gsb mix for roads,
concrete products like solid concrete blocks,
aerocon concrete blocks,
interlocking pavers,
concrete kerb stones,
concrete drainage covering slabs,
river sand,
filter sand,
robo sand,
silica sandand more. Road building contract:-

mhn group having own infrastructure for road contractors like
jcb,
hitachi,
heavy trucks,
paver machines,
road rollers,
vibrating compactors,
rock breackers,
tractors,
bitumen sprayers,
hot mix plantsand more. We are taking both government projects and private projects like
small roads,
highways,
bridges,
canals,
lakes,
rivers,
layoutsand more. We are taking both concrete road projects and asphalted road projects including making bridges, culverts, rivitment works, retaining walls, fabricating works, stone & barbed wire fencing, m. S fabricated fencings, kerb stones, foot paths, foor path covering stone and concrete slabs and more. For more product details call us or visit our websites. Call us at:

mhn. Ramesh - 9448265865 / 080-26390314. Mhn. Ekanth -9448523863 / 080-26391888. Mail us at:-

mhngroups@gmail. Com

visit us at:-

www. Mhnstonesanddesigns. Com
www. Civilcontractor. In
www. Stonedesigns. In
www. Aaastones. In


dear sir/madam,

we request to give me an opportunity at any of your projects we can assure you to proove our quality of work-work man ship-timely service.