Bpo projects - Bangalore
Monday, 26 March 2018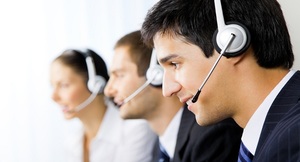 Item details
City:
Bangalore, Karnataka
Contacts

Nancy

09886141840
Item description
Teamphoenix is a well-established software development and KPO / BPO company with over 7 years track record in servicing national and international customers. Teamphoenix is currently helping small and medium sized companies to automate their Marketing / Sales, Logistics Management, Project Site Management functions with its full suite of software solutions.
Hi Centers,

We are looking for Centers with excellent execution abilities.

We have many voice and non-voice projects which includes Inbound, Outbound, Chat Support, Email Support, Medical Transcription and many more from both domestic and international clients.

If you have experience or interest in this field kindly send us your company/individual profile and we will get back to you with the projects and details.

Regards,

Nancy
Business Assistant
Outsourcing| Back Office Support| End to End BPO Solutions| Business Consultants.

Note: All the campaigns and project slots are subject to availability.