Best Homeopathy Treatment For Hair loss In HSR Layout - Bangalore
Friday, 8 February 2019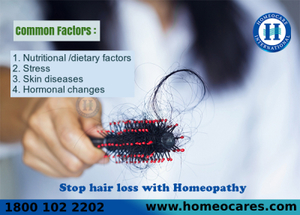 Item details
City:
Bangalore, Karnataka
Contacts

homeocares

18001022202
Item description
Hair loss is the frequently heard complaints by everyone caused because of thinning of hair from any part of the body especially from the head and this is seen equally both men and women and major factors such as Environmental factors, emotional factors, physiological stress and malnutrition play a role Get checked and get the best homeopathy treatment for hair loss with us Homeocare international in HSR Layout.

Services: Homeopathy Treatment, Homeopathy doctors, Homeopathy hospitals, Homeopathy Clinics.

Location: HSR Layout, Karnataka.
For more details: httpwww.homeocares.com/homeopathy-hairloss-treatment
Contact : 1800-102-2202.