Financial Advisory | Best Financial Advisors | Free Financial Advice - Bangalore
Monday, 29 April 2019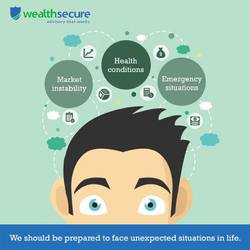 Item details
City:
Bangalore, Karnataka
Contacts

Wealthsecure

918061160455
Item description
Wealth Secure Financial Advisory – The Ice Breaker
Financial Advisory Services are the consulting services that are provided to the high net worth individual(HNWI) and others to aid them with the diversified advice on financial planning, investment management, wealth creation, income tax preparation, estate planning and so on. And as a part of payment, clients either pay fees or part of their assets. With the goal of providing detailed analysed solutions to the clients, one of the Best Financial Advisors, Wealth Secure has been pioneered.

Key Areas in Financial Advisory – Free Financial Advice
A proper planning of your goals, policies, programmes to ensure strong financial advice by the best financial advisors is important. Few of the many free financial advice include having adequate funds, ensuring proper balance of inflow and outflow of funds, good retirement planning, proper risk management, knowing and reducing uncertainties etc. With more and more adoption of western culture even in our financial decisions, it has become important to look out for the best financial advisors which can help us take our financial decisions easily and stay on track.